Clontarf Academy

The Clontarf  Foundation exists to improve the education, discipline, life skills, self-esteem and employment prospects of young Aboriginal and Torres Strait Islander men and by doing so equips them to participate meaningfully in society.
Each Clontarf Academy, formed in partnership with the local school, is focused on encouraging behavioural change, developing positive attitudes, assisting students to complete school and secure employment.
Fundamental to this, is the development of values, skills and abilities that will assist the boys to achieve better life outcomes.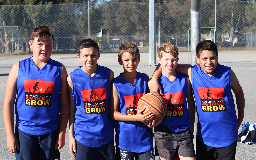 In order to remain in the Academy, students must consistently endeavour to:
Attend school regularly
Apply themselves to the study of appropriate courses
Embrace the Academy's requirements for behaviour and self-discipline
Darren Davis is the Director of the Cecil Andrews Clontarf Academy. Darren can be reached at darren.davis@education.wa.edu.au
Cecil Andrews College Clontarf flyer:

More information about Clontarf  can be downloaded here:

2018 Clontarf Term 2 Planner: