The Follow the Dream program is delivered through a partnership between the Western Australian Department of Education and the Polly Farmer Foundation.
It provides enriched educational and experiential opportunities for Aboriginal and Torres Strait Islander students.
The program at Cecil Andrews College is situated on Whadjuk Noongar Country and also supports students attending Armadale Senior High School, Kelmscott Senior High School, Byford Secondary College and Lesmurdie Senior High School.
It is available to Aboriginal and Torres Strait Islander students from Years 7 to 12 who demonstrate the following:
above 90% school attendance
achievement of C grades or above in Maths, English, Science and HASS and/or;
"above" standard in NAPLAN or pass grades in OLNA subjects
a commitment to their studies and to attending tutoring after school
Students are supported to achieve academic excellence through after-school tutoring and individual case management. Tutoring takes place in the designated FTD room on Mondays to Thursdays.  Students have access to refreshments, computers and other resources and they work with tutors who are university students and College teachers.  Students commit to attending tutoring on a weekly basis.
The FTD Coordinator works with the students to help them identify and, ultimately, achieve an inspiring and suitable post school pathway.  Throughout their high school years, students are given the opportunity to explore various options through visits and careers advice. 
The FTD students are seen as cultural leaders and they are involved in innovative and aspirational projects to share their culture at the College and in the broader community.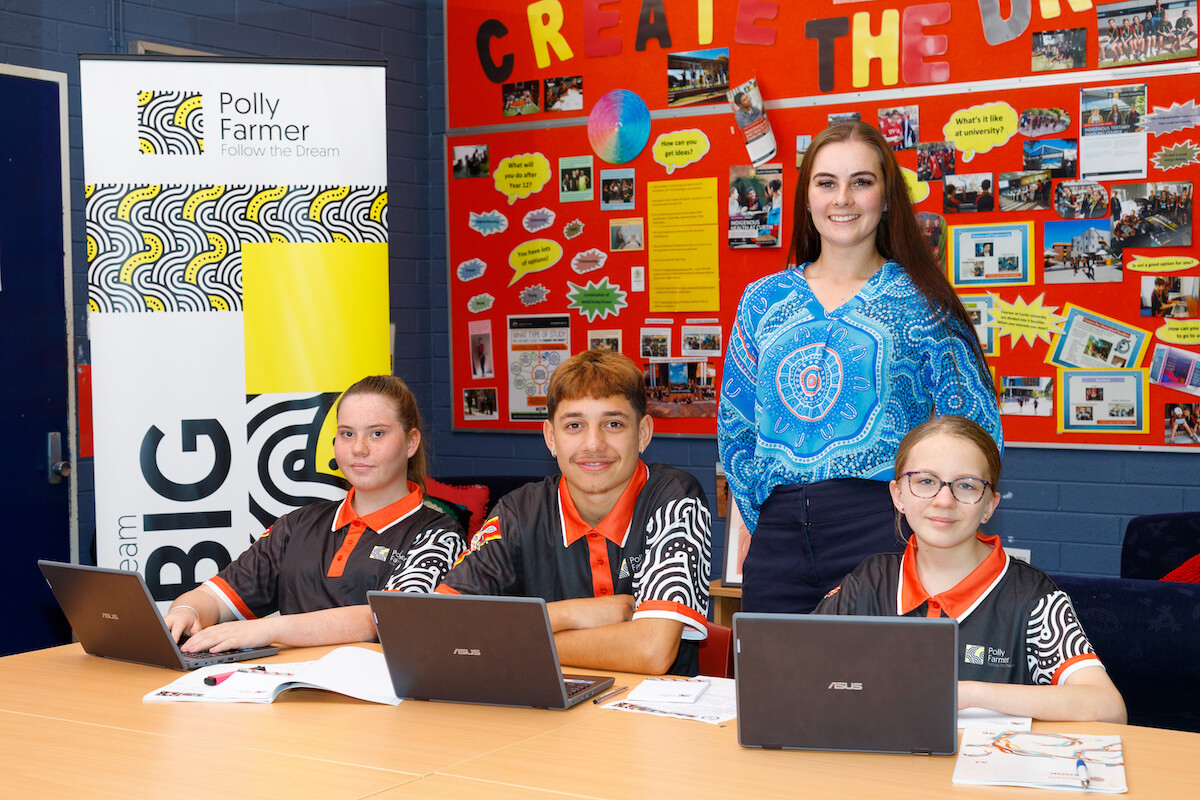 We strongly believe that learning is a two-way process:  family and community involvement is an essential part of the program's success. 
For more information, please contact the Follow the Dream Coordinator, Kiara Morrison on 9234 3400 or email: Kiara.morrison@education.wa.edu.au