CECIL ANDREWS COLLEGE'S CLANS
Why Clans?
The term "Clan" was adopted in place of "Factions" as the word "Clan" engendered a sense of family, was more tribal and something students can bond to. It is used to build a sense of belonging to a group or family.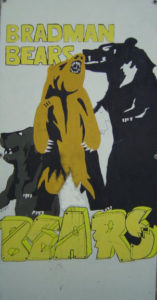 Why Bradman? 
Chosen to represent our nation's great sporting heroes. Don Bradman was singled out for his sporting achievements (recognised throughout Australia and the world) as well as for his character qualities – humble, dignified and passionate.
Colour: Gold              Mascot: Bear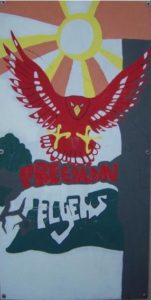 Why Freeman?
Chosen to recognise the contributions of our Indigenous sport stars in Australia. Cathy Freeman is a widely known role model that students can relate to. With our significantly large numbers of Indigenous students at Cecil Andrews College, this was a fitting connection.
Colour: Red              Mascot: Eagle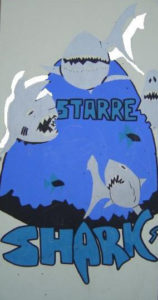 Why Starre? 
Chosen to honour Kate Starre, a former student of Cecil Andrews in the 1980's, who went on to become an Olympic Champion in the Hockeyroos. She represented Australia in 3 Olympics (2000 – 2008) earning 2 Gold medals and a Silver medal. She was a role model to our students about following your dreams, reaching your full potential and never giving up.
Colour: Blue            Mascot: Shark